1- Login in your Client area at https://secure.plusplushosting.net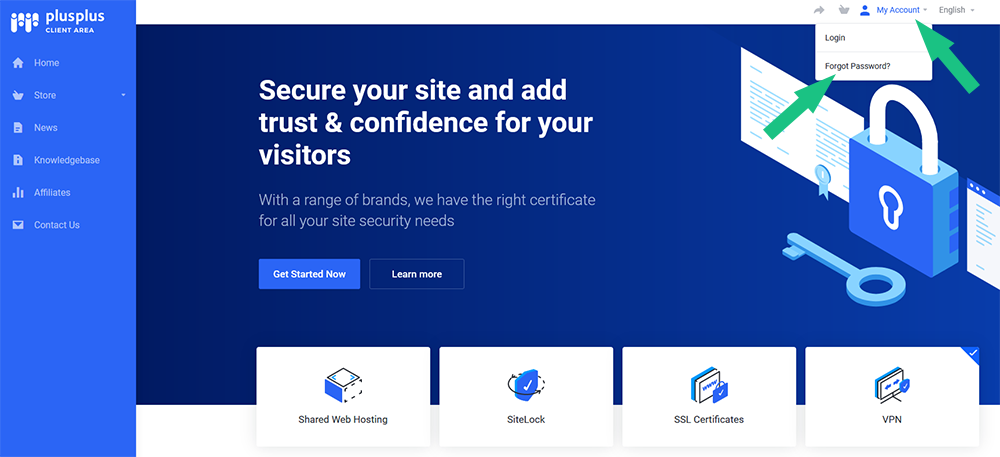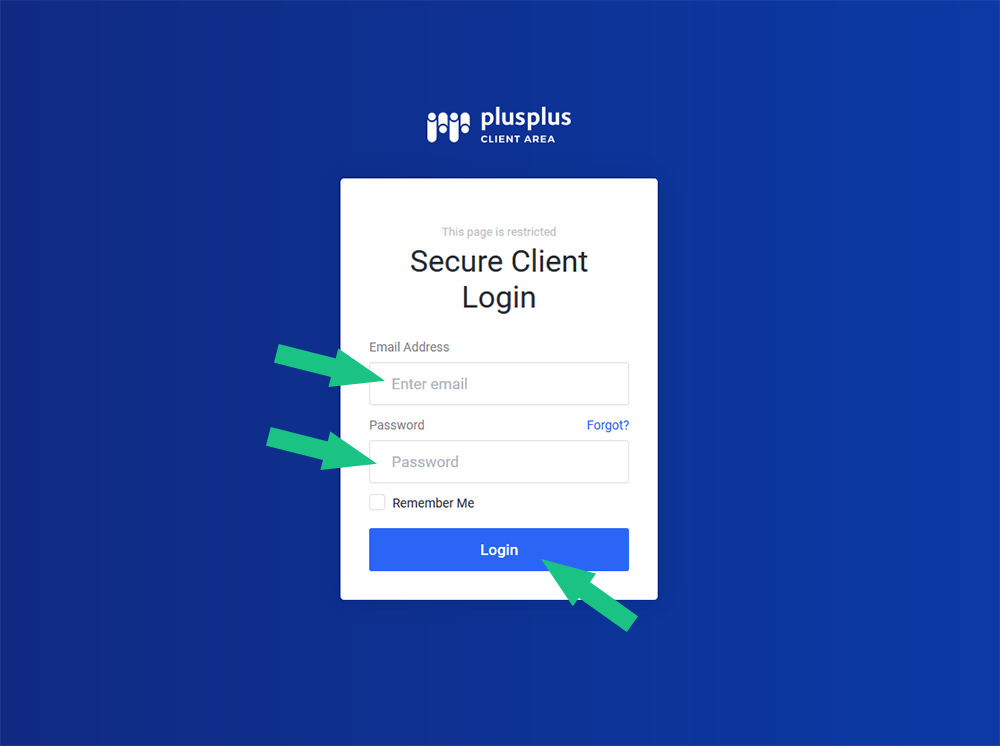 2- Then go to Services----> My Services section in the menu or in the Active Products section at the top.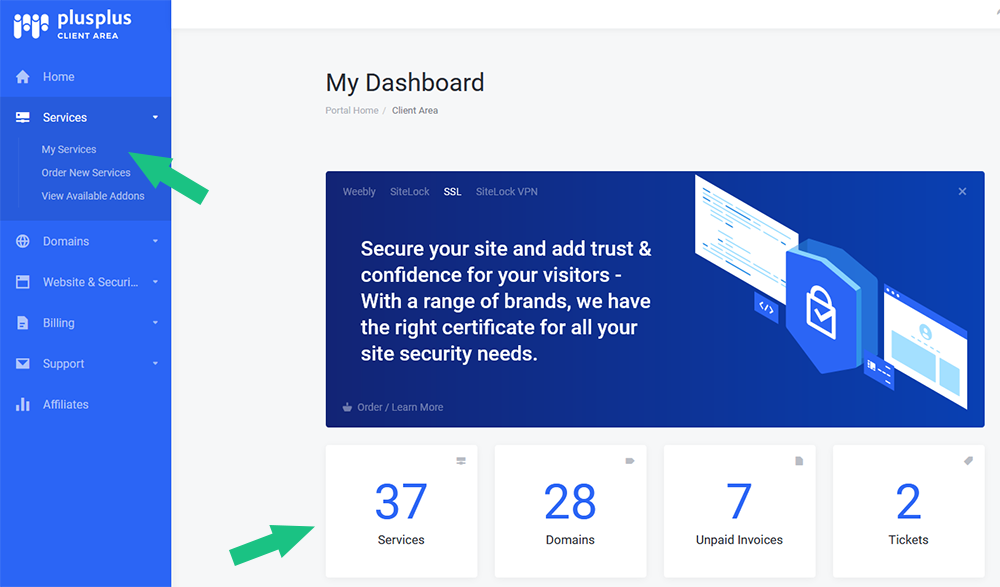 3- Then click in the Manage icon (dots) or simply in the listed service row.

4- Go to the Request Cancellation section.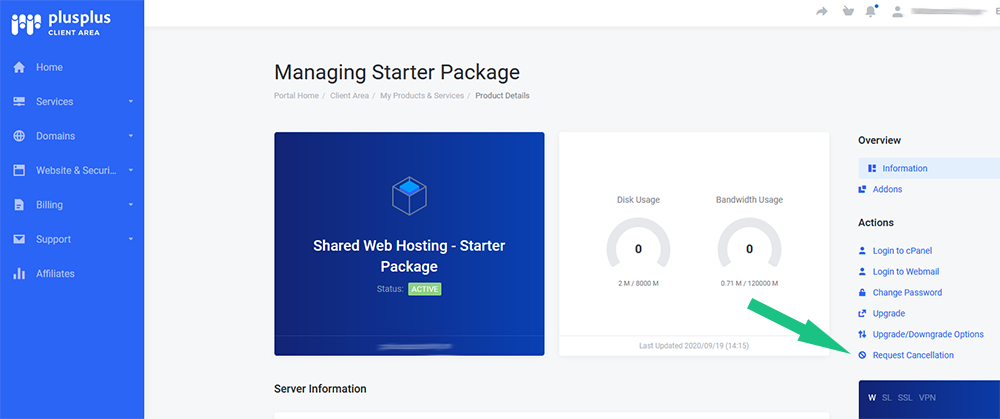 5- Select if you wish to cancel it Immediately or at the End of Billing Period. Note, as stated in our Terms and Conditions,  we do not give any credit for unused time of service.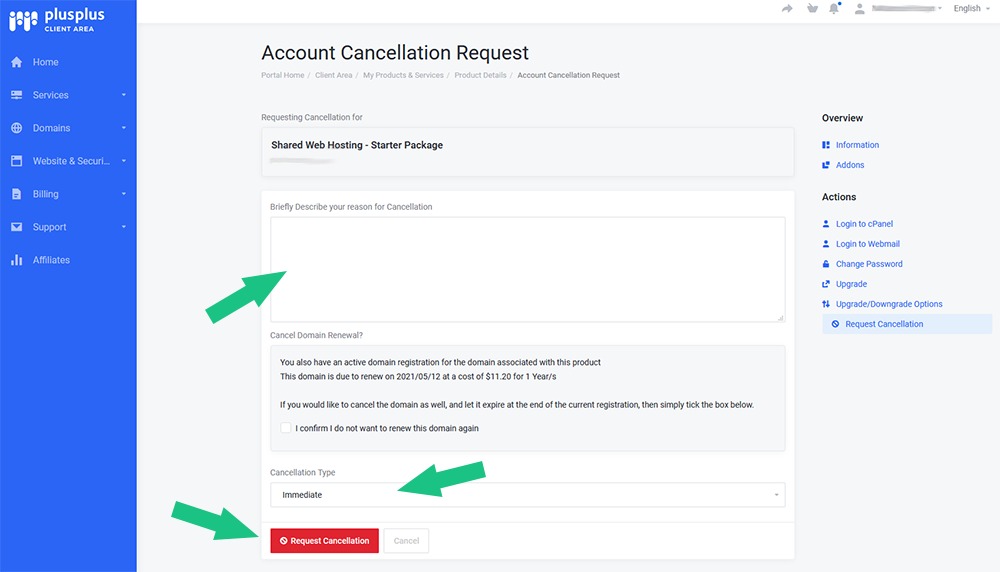 6- Please use the Briefly Describe your reason for Cancellation box to let us know your cancellation reason, this will help us to improve our services.
Note: If the hosting service has any linked domain name which is renewed for free as part of the hosting service agreement this will be also canceled, if you wish to keep your domain name registration, please let us know and we will generate the invoice for it.
Cancellation requests must be submitted at least 5 days before the due date for Shared Hosting and at least 15 days before the due date for Cloud and Dedicated Servers.