1- Login in your Client area at https://secure.plusplushosting.net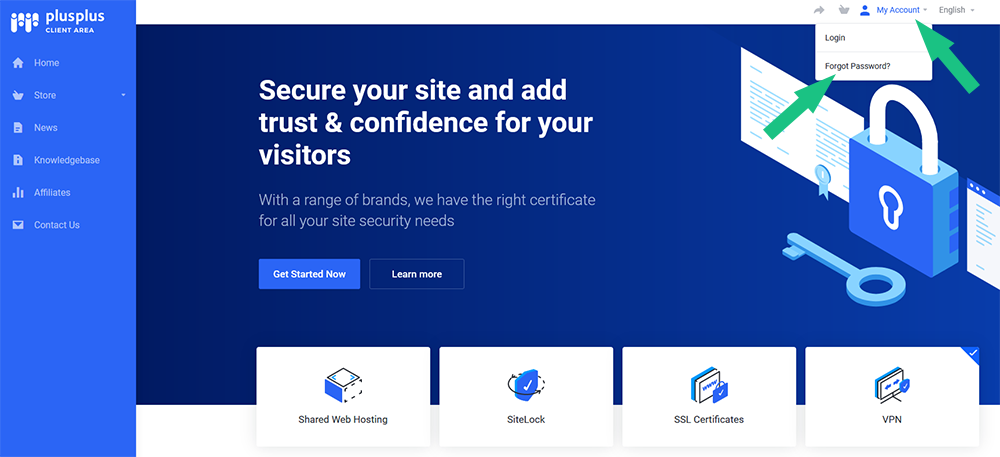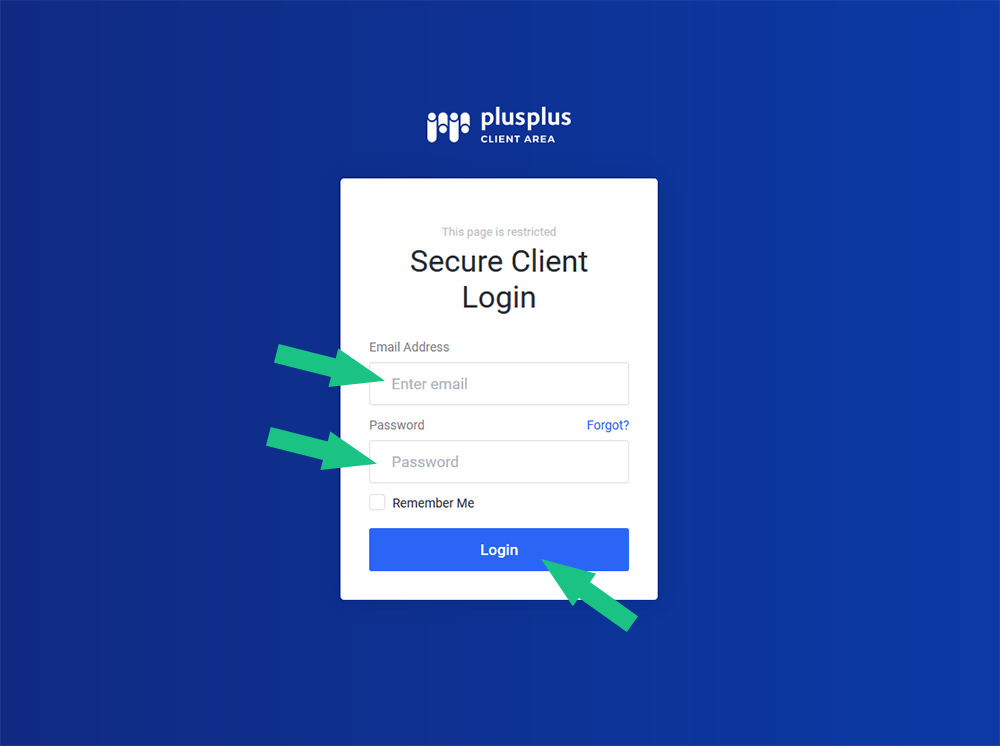 2- Then go to Services----> My Services section in the menu or in the Active Products section at the top.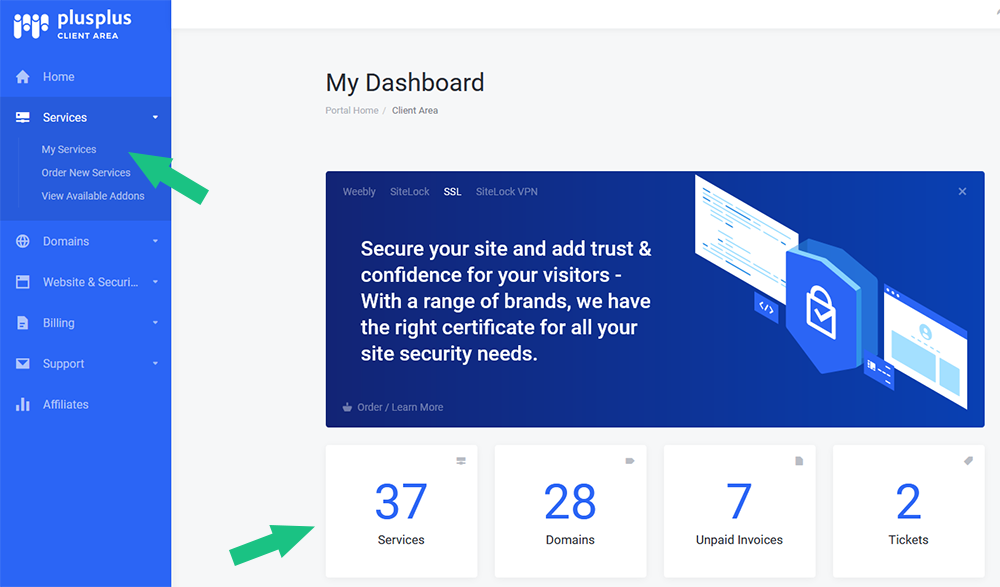 3- Then click in the Manage icon (dots) or simply in the listed service row.

4- Go to the Upgrade section at the top.

5- Select the new package and the payment period.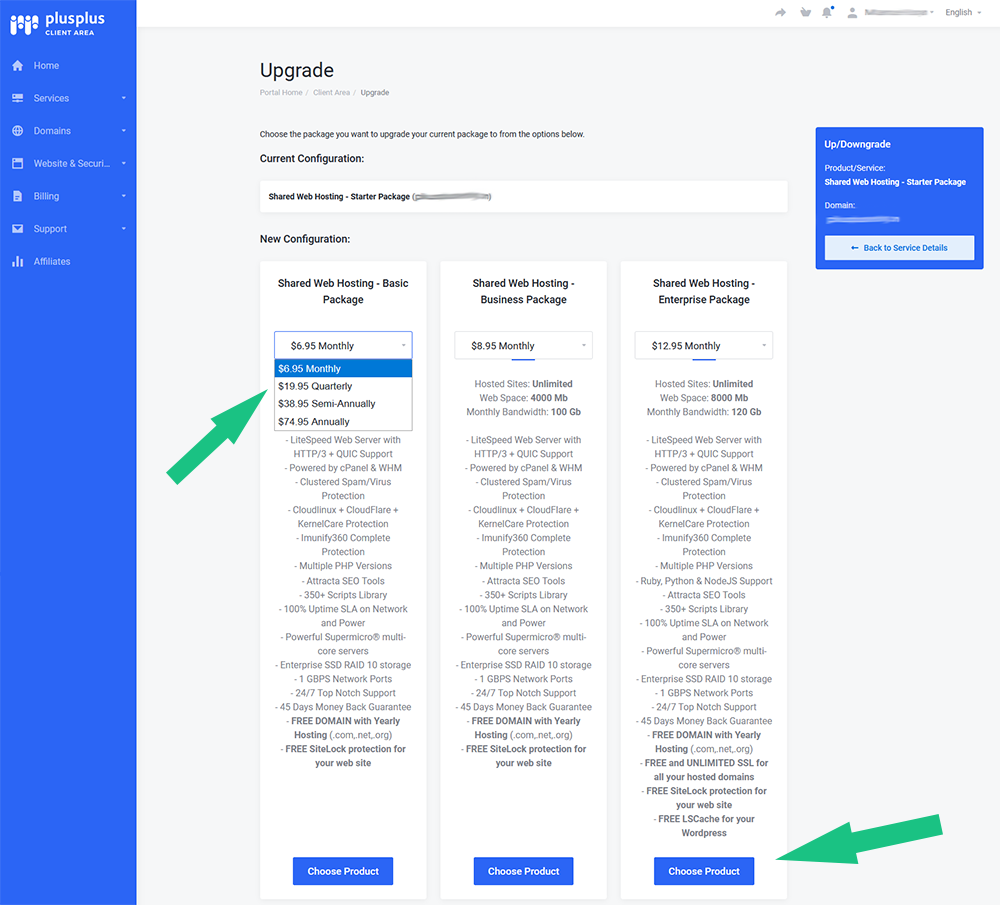 6- Click in the Choose Product button.
7- Proceed to pay the generated invoice.

Once the payment is complete the system will upgrade your hosting package automatically without any downtime or changes in your services.