If you have lost your Wordpress admin password or username, or you simply wish to change it, you can do this from the Softaculous section in your cPanel.
Please note, the Wordpress installation should be originally installed using Softaculous. If you have a Wordpress installation but is not listed in Softaculous, you can import it to manage it through Softaculous, please check this Knowledgebase about how to import an application into Softaculous.
1- Login in you cPanel.
2- Click in the Softaculous Apps icon or directly to the Wordpress to list the Wordpress installations in your account.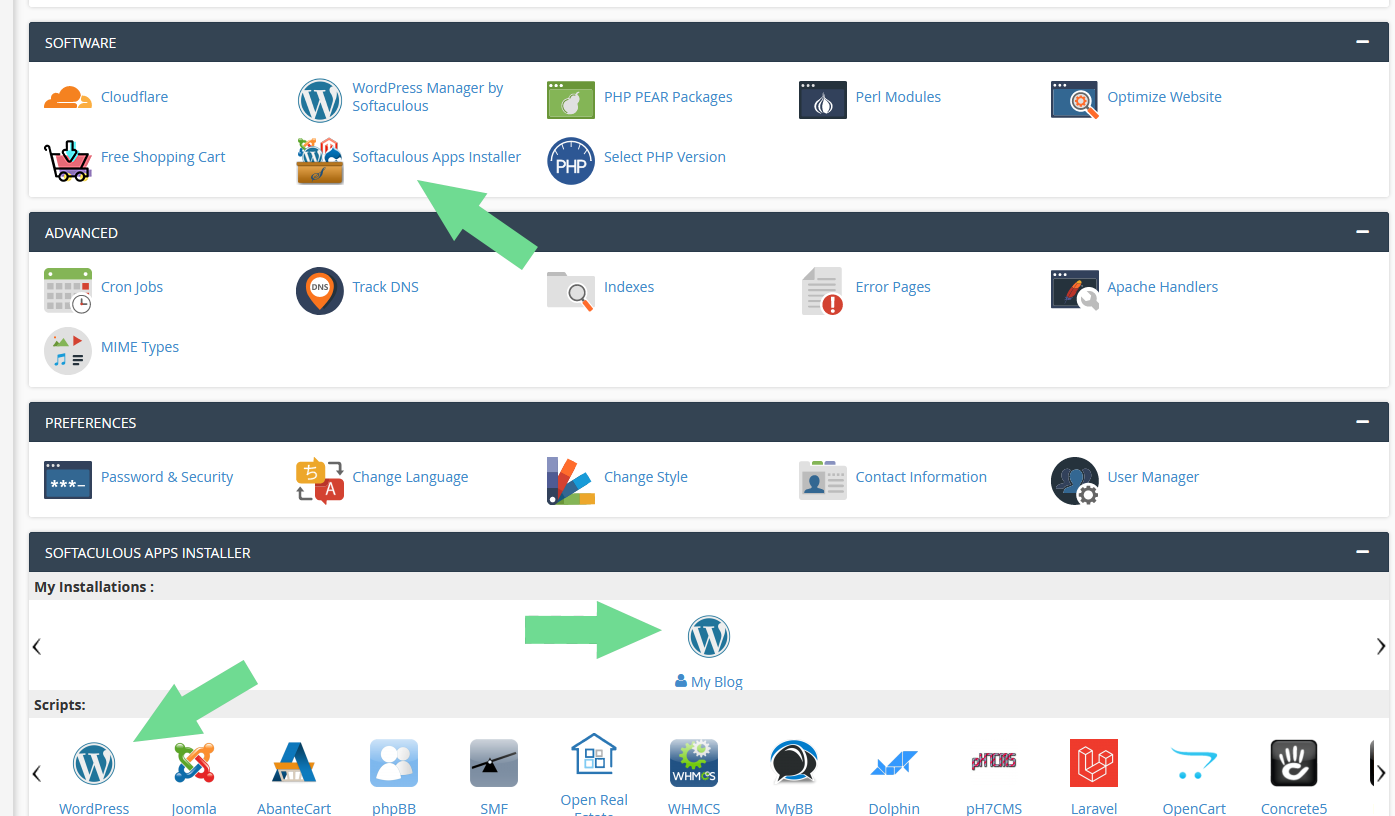 3- Click in the Wordpress icon in the top menu.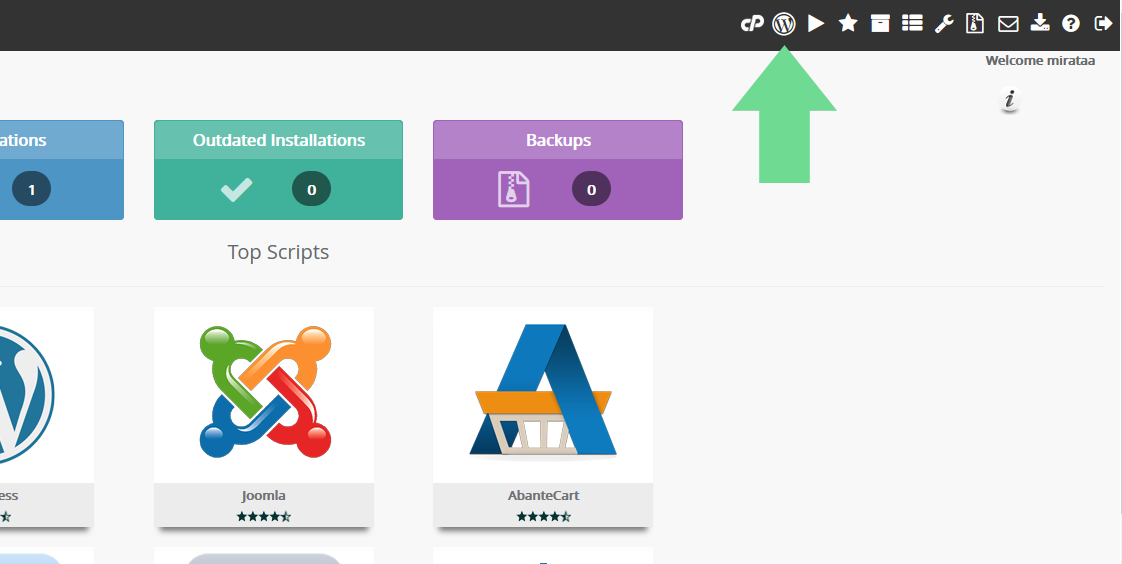 4- Then click in the Change Password link.

5- Update you Wordpress administrator username and password and click the Save button.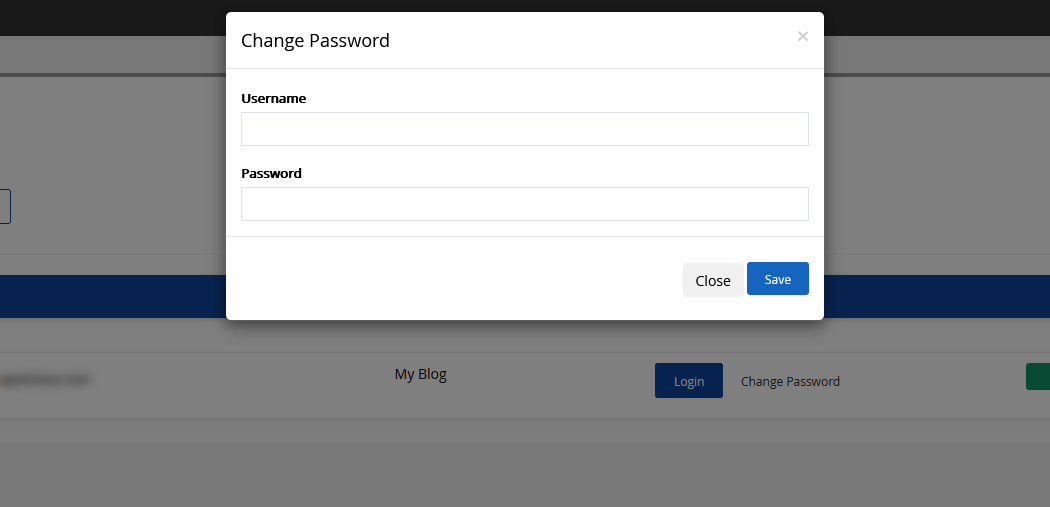 Now simply login in your Wordpress admin panel using the new username and password.