1- Go to https://secure.plusplushosting.net
2- In the top menu bar, in the right side you will see an icon with an arrow, click on it and select "Forgot Password?" from the drop down menu.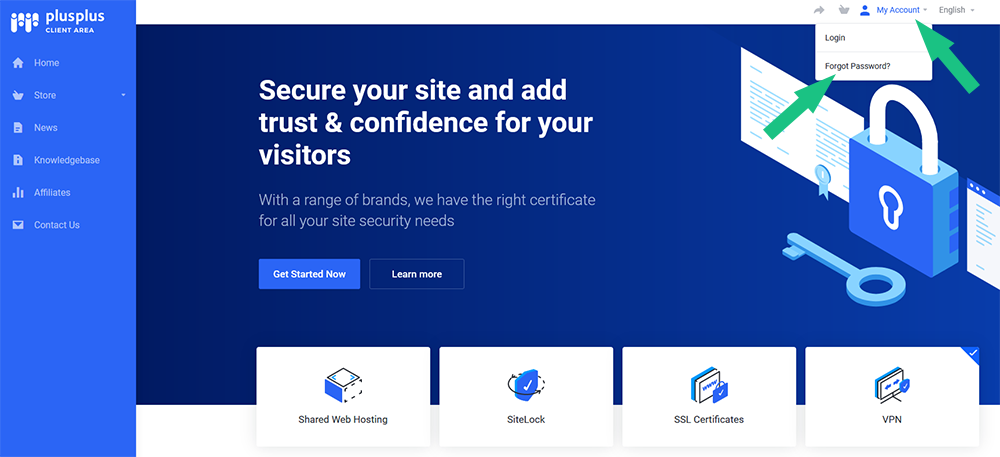 3- Fill out your registered e-mail address in our system.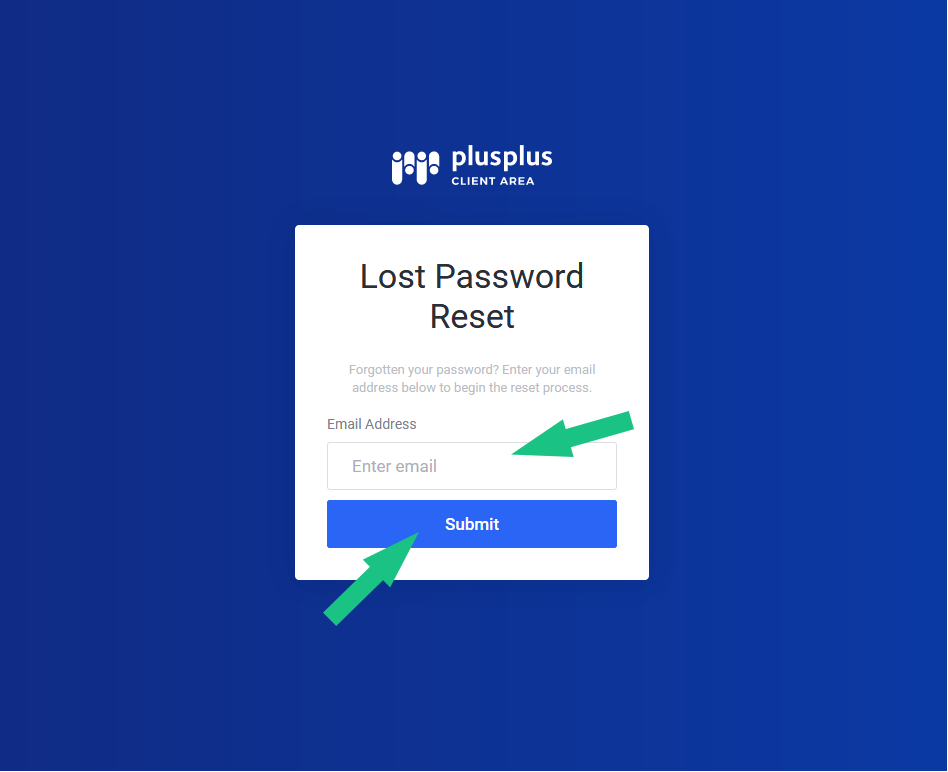 Soon you will receive a message with a link to create a new password. (Make sure to check your spam folder in your mailbox in case the message go there.)
For security reasons, we recommend to use a strong password to avoid security issues.